Read What Earlier Travelers Had to Say
Thanks for all your help in planning our 25th anniversary trip to the Emerald Isle. Never having been before, we had two big concerns: We didn't want to stand out as strangers. We wanted to see more than the tourist traps. (Can you imagine coming to Lancaster and not getting beyond Rte. 30?) Your insights and experience helped us achieve our goals and so much more – it turned out to be the trip of a lifetime! —Matt & Sarah P.
---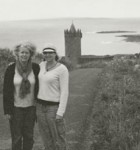 Marian was extremely helpful in planning our visit to Ireland. The daily itinerary she helped us create, including the sights to see and the number of days to spend in each location was very helpful. Her suggestions on accommodations were perfect for atmosphere, location, and price. We LOVED the Kilronan B&B in Dublin. She absolutely assisted in making this trip a great success! —Lois & Lisa
---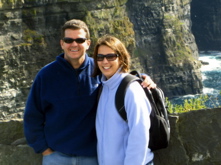 We LOVED the itinerary you put together for us. The insight you offer is incredible … the guidebooks we purchased have none of the information you (gave) us. My favorite part was Dingle, Doolin – Susan Daly is wonderful, Cliffs of Moher and the Aran Islands. We rode bikes and had beautiful weather … great suggestion!!
—Amanda and Shaun G.
---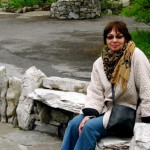 I felt relaxed and knew that everything was taken care of… I felt that I fit right in, and that I wasn't a tourist… The views were more like a painting and we were traveling inside of it…
—Gina F.
---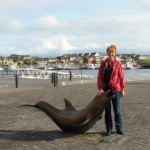 We had a fantastic time in Ireland. Marian was very helpful. Communication was topnotch with Emails flying back and forth and personal meetings.
Some of her suggestions: Take it easy the first day … Dingle … Bantry House, Doolin … Kylemore, Connemara, Achill Island – it was all beautiful! We tried the pub grub – was great. We saved a bundle!
When my husband and I first started thinking about going to Ireland, we had no idea where to start! Our son gave us a (guide) book, we earmarked what we were interested in and Marian took it from there.
—Corien and Kit H.
---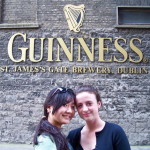 Marian and Michael created a day by day sample rail-tour itinerary for us to follow through Ireland, France and Spain. They also handled my Mom's questions about safety and money well. The trip went very smoothly because we started with a good plan – and we have some great memories and Facebook photos!
—Erin Rose M.
---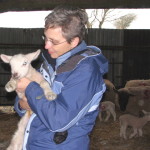 It was tremendously helpful and fun to meet with you before our trip. Your knowledge and personal experiences added to our ability to plan and enhanced our anticipation of the trip. You shared useful resources … and tips that made our trip easier. The trip to the farm you made possible was a highlight … and … the crystal shop in Kinsale.
I would recommend you to anyone interested in experiencing Ireland up close and personal … I have other family members who (were) part of a large group being bussed from place to place and there is no comparison to how they describe their trip and how we describe ours. We will go back.
—Nancy S.
---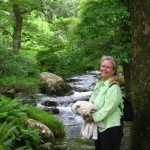 Ms. Marian Joyce helped us a great deal in planning our July 2007 trip to Ireland. She reviewed our proposed itinerary and made some suggestions … Her most helpful tips were:
Maeve's Tomb – Most tourbooks do not highlight this attraction and we were glad to have gone.
The ferry from Cobh to Kinsale – helped take a few hours off our driving and was a great way to get to Kinsale.
Crookhaven was a delightful little place… we probably would not have gone to if it were not for her suggestion.
Flashlights – We were glad to have this tip as the smaller towns are not well lit at night.
—Kay W.


---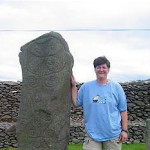 A friend and I were planning a trip to Ireland and did not want to go to tourist traps, so we spoke with Marian … She gave us the perfect ideas and places to visit so that we could really experience the country and the people. Caroline told me about going to Cape Clear for wonderful bird watching and how to contact the Audubon hostel for a place to stay … Because of Marian's advice, information and her shared experiences, I always felt comfortable while on the trip.
—Lisa S.