Live Like a Local Immersion Trip 2016: May 12 – May 24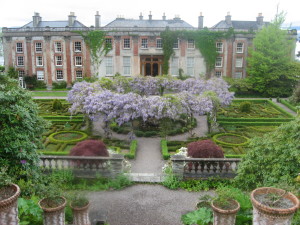 Departure: May 12 Depart Philadelphia for Dublin;  Arrive: 8:45 AM on May 13
Return: May 24  Depart Shannon for Philadelphia; Arrive: 2:06 PM on May 24
 
We are going to have such an incredible trip! I'm excited to welcome you to my native West Cork and introduce you to our driver Martin's favorite places along the coast of Clare, Kerry and Galway. This is a small group trip – 6 to 12 people max.  So it's easier to fit in, and to go places the big buses can't.
How do I sign up?
Contact Marian to learn about this and future trips.
This tour is now filled – but please ask to get on the list for a similar 2017 Spring Trip!
The earlier you sign up, the easier it is for  us to customize the route and include some of those special experiences on your Ireland Wish List …
Then with a completed registration form and deposit – you're in!

2016 Itinerary
Arrive in Dublin and be greeted by our Boyne Valley  guide who will escort us to Newgrange World Heritage Site and the Hill of Tara – all within a short distance but worlds apart from the bustle of the city. Take the day at your own pace and absorb the new landscape, with short stops to enjoy the fresh country air and a leisurely lunch in the company of our guide.
Stay overnight at a centrally-located but quiet hotel where the museums, victorian park, and lively pedestrian area are right outside your door. After a quick nap, you can stroll to nearby Grafton Street, listen to the buskers playing music, have supper at a local haunt or browse one of the many bookstores.
Next morning, we breakfast at a nearby café before walking a short distance to hear a comedic history of the people of Dublin. This will give you some useful cultural background  to understand the people you will encounter during your stay – and some funny stories to help recall the historic insights.
Then, pick up by Martin Murphy who will be our driver-guide for the next 10 days. Martin escorts us in an elite van with panoramic windows. He is a musician who plays fiddle, tin whistle and bodhran. He is also a former chef and 'foodie' – and as earlier travelers will confirm – a great storyteller. We head south through the midlands and stop by special group request at the pretty medieval village of Graiguenamanagh, in the river Barrow valley, Co-Kilkenny.  We end the day at an idyllic retreat on the Tipperary  border, where we overnight in a unique farmhouse environment. You can relax in the conservatory and listen to the sound of running water from the garden, or go down the road to the local pub before retiring.
For the next 9 days we experience the changing landscapes of the Wild Atlantic Way  and mostly follow the coast roads to explore national parks, heritage sites, and lake areas from Connemara  to West Cork.
There we spend 2 nights each in: Lisdoonvarna, Co-Clare, (known for its Matchmaker Festival) right next door to Doolin  (The Music Capital of Ireland), and Dingle,  Co-Kerry.  In Lisdoonvarna, we stay at an elegant 18th Century family-run country house. In Dingle town-center, we sleep in a hotel on the bay near the pier and marina. Next it's a 3-night stay in Durrus  village Co-Cork, where you will meet many of the characters and artisans who call the Sheeps Head Peninsula  their home. From this base, we can explore and do day trips on the  Beara, Sheeps Head, and Mizen Head  peninsulas.
Live like a local and walk the Sheep's Head Way
This is a trip for those who like to connect with people and be part of a community.
It is also Marian and Martin's fourth 'Live Like a Local'  trip, so we know well the authentic places that strike a chord with our guests. And we will help you experience the real Ireland and return with a sense of place and hopefully a few new Irish connections of your own.
Sign up for my friend, Brian Moore's blog to get local insights and hear first-hand about the characters you may meet.
Then, it's back to Co-Clare via small towns, and the Golden Vale landscape with one stop in the lively Cork City (also known as 'the Rebel City' with a War of the Roses connection that some Lancastrian history buffs might find interesting).
For our final night, experience life in a charming old world county house overlooking the river Shannon. Although just 10 minutes from the airport, it has an atmosphere of peace and tranquility with antique furnishings and glowing fires. We will depart from Shannon International Airport approx. 11:30 AM and arrive in Philadelphia approx. 2 PM the same day, where our driver will be waiting for us.
SCROLL DOWN for some photos of previous trips and a more detailed list of What You Can Expect on our Live Like a Local Immersion Trip.
What to Expect
Itinerary Set Up & Travel Assistance
One-on-one planning meet-up with Marian and/or group get-together
Know-Before-You-Go Tips on currency, electronics, eating well for less
Non-stop Flight PHILA-Dublin & first night's hotel in Dublin
Private Shuttle or Rail Travel to/from Philadelphia Airport
Special Tour to Newgrange World Heritage Site
Transfer from Dublin Airport & transfer to Shannon Airport
Non-stop Return Flight Shannon-PHILA with customs/immigration on Irish shore
Introducing Dublin – comedic history – at the 'Little Museum'
Rental of 14-seater Mercedes Executive Vehicle with Panoramic Windows and wi-fi Broadband
Services of reliable, fun-loving chauffeur Martin Murphy and/or guide for duration
A charming mix of Manor Home, B&B and Select Hotel Lodging where you won't feel rushed
Music sessions at pubs in Doolin and Dingle with your guide
 Most breakfasts and at least two group dinners
3 nights self-catering home on Sheeps Head Peninsula
(In self-catering we rotate who picks up selection of fresh foods daily)
1 night at central hotel in historic Georgian Dublin near Grafton Street
At least one daily activity included – and optional extras arranged
Cultural Immersion – insider's insights, and lessons in Irish Jargon
Visits to local artisans, farmers' markets, heritage sites, standing stones and dolmens
Short strolls, Guided Walks and Drives in National Parks, Gougane Barra, and three Peninsulas
An unhurried, relaxed pace with flexibility and free time built-in to allow for special interests
Amazing scenery, loads of laughs, warm down-to-earth people